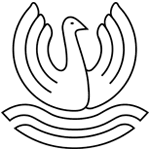 Phonics and Reading
Phonics
At Gosford Park Primary School we follow the Read, Write, Inc scheme for teaching phonics. We believe that reading is the most important thing that children learn at school. Reading is the key to future success.

What is Read, Write Inc ?
Read Write Inc. teaches synthetic phonics in a structured exciting way. Children will start the scheme when they join the school in Nursery and will work through the scheme until they can read confidently with good understanding. The scheme also supports children's writing, giving them the tools to spell and compose.

What is synthetic phonics?

When your child is learning to read there are two crucial things to learn:
– the sounds represented by written letters
– how to blend the sounds together to make words. Synthetic Phonics is a way of teaching reading.
Children are taught to read letters or groups of letters by saying the sound(s) they represent – so, they are taught that the letter l sounds like llllll when we say it. Children can then start to read words by blending (synthesising) the sounds together to make a word. At school, you will probably hear teachers talking about blending, but you might also hear them refer to sounding out or Fred Talk. All these terms focus on the same point – synthesising sounds.
More information can be found on http://www.ruthmiskin.com/en/parents/
Reading Scheme
At Gosford Park we don't follow one particular reading scheme instead we book band our books which include books from reading schemes such as Oxford Reading Tree, Project X but also include 'real books' for children to select.
Children at Gosford Park select their own books from their relevant book box and are encouraged to look at the front page and read the blurb before making a decision.