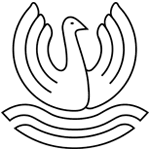 SCHOOL UNIFORM
All children are strongly encouraged to wear school colours. It helps children to feel that they belong to THEIR school. Parents also benefit as there is no lengthy discussion each morning as to what will be worn to school.
We expect your child to wear :
White shirt or polo shirt
Grey or black trousers
Blue gingham dress, grey pinafore or grey skirt
Blue sweat shirt or cardigan
Sensible footwear
Very young children are encouraged to be as independent as possible and this is helped by sensible clothing, i.e. Pull on trousers and Velcro shoes.
Footwear
We would also encourage all parents to send their children to school in shoes rather than trainers. High heeled shoes should not be worn as children run and play during playtime and dinner time and these can be dangerous.
Jewellery
As a basic principle, we encourage parents NOT to send their child wearing any jewellery to school. Pierced ears MUST wear stud earrings for safety reasons. Religious insignia may be worn, but please inform your child's class teacher if this is the case.
Sports & PE Clothing
Your child will need:
Pumps or trainers (remember slip-ons are best for young children) which are different from shoes your child wears throughout the day.
Shorts
T-shirt
For indoor PE a leotard is acceptable
Children sometimes go outside for games so a jumper or tracksuit top is a good idea in the cooler months
Swimming kit will be required in year 4.
The uniform listed below can be bought from the school office.

Download an order form here