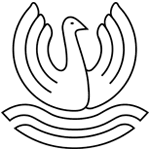 SEND (Special Educational Need or Disability)
SENCO: Mrs J Jacobs
Gosford Park Primary is a mainstream primary school where the majority of children are expected to reach their age related learning goals. Children within our school are identified as having a special educational need or disability (SEND) when progress has slowed or stopped and the interventions and strategies we put in place normally do not enable improvement.
Gosford Park's definition of SEND is "Any child who receives any support which is additional to or different from everyday practice and / or receives support from outside agencies".
At our school, we aim to raise the aspirations of and expectations for all pupils with SEND through providing the best opportunities for all children, whatever their special educational need is.
Some children will require additional support for a period of a few weeks, months or even longer to meet their needs. These children may have additional support through targeted intervention work. A child with SEND will have specific strategies and resources put in place in order to meet their needs. If a child's needs persist, then the child may be identified as having special educational needs (SEND). This will be discussed with parents / carers, the child (if appropriate) and the class teacher. Following this, the child will be placed on the SEND register.
We work within the guidance provided in the SEND Code of Practice 2014 . The SEND Code of Practice 2014 states that
" A pupil has SEN where their learning difficulty or disability calls for special educational provision, namely provision different from or additional to that normally available to pupils of the same age."
Special educational needs fall under four broad areas of need:
– Communication and Interaction (including speech and language difficulties, Autistic spectrum disorder and Asperger's syndrome)
– Cognition and Learning (including moderate, severe and profound learning difficulties and specific learning difficulties such as dyslexia or dyspraxia)
– Social, emotional and mental health (including attachment disorder and attention deficit (hyperactivity) disorder)
– Sensory and/or physical (including visual impairment, hearing impairment or physical disability)
As a school, we will endeavour to identify a child's special educational need as early as possible, under the four broad areas of need, to enable us to provide the appropriate support to meet the needs of the whole child. A child with SEND will have specific strategies and resources put in place in order to meet their needs.
At Gosford Park, we believe that encouraging the children to become independent is an incredibly important life-skill and we endeavour to encourage this whenever possible.
Useful Links and Apps for SEND children and parents;
SENDIASS – https://www.schoolandcollegelistings.com/GB/Coventry/1674702559446784/Sendiass-Coventry A site aimed at supporting and informing parents of children with
Plant, Love, Grow – http://plantlovegrow.com/index.html A site with resources to support emotional wellbeing and managing emotions.
Spelling Training – https://www.spellingtraining.com/index.html A site with games to support spelling practice and embed spelling rules.
NRICH – https://nrich.maths.org/ A site with maths activities covering the primary range.
IXL –
https://uk.ixl.com/?partner=bing&adGroup=Search+-+Special+Students+-+Mod+Broad+-+Int+autism&msclkid=88ef413a62b51c122ebc1f46bf7fa974&utm_source=bing&utm_medium=cpc&utm_campaign=Search+-+Special+Students+-+Mod+Broad+-+Int&utm_term=%2Bautism+%2Bparent&utm_content=autism A site for maths games activities from Reception to year 13.
British Dyslexia Association – https://www.bdadyslexia.org.uk/dyslexia/about-dyslexia A site for information about dyslexia.
ADHD parental support – https://www.healthyplace.com/adhd/adhd-children/adhd-support-for-parents-of-add-adhd-children A site for supporting parents of children with ADHD.
Apps to support learning at home
Phonics
Pocket Phonics
Phonics Genius
Word Wizard
Mr Thorne Does Phonics
Phonics Lilies
Monster Phonics
Hearbuilder Phonological Awareness
Reading and Comprehension
First Words Deluxe
Toy Story Read Aloud
1000 Sight Words
Marvin
Blio
Me Books
Read with Biff, Chip and Kipper
Word Dynamo
Question Builder
Reading Prep Comprehension
Reading Comprehension Camp
Reading Comprehension Booster Aesop's Quest
Handwriting and sentence work
Writing Wizard
Hairy Letters
School Writing
Letter Route
Alphabet Tracing
Sentence Builder
Rainbow Sentences
Sentence Maker
Sentence Ninja
Spelling
Build a Word
1000 Sight Words
Spell Wizards
Spelling Shed
Doodle Spell
Squeebles Spelling Test
Spell Wick
Spelling Hangaman
Spelling Whizz
Spelling Monster
Your Spelling
Magic Spell
Sir Linkalot
Grammar
English Grammar Book
Johnny Grammar Word Challenges
English Grammar Test
Grammaropolis
Grammar Fun
Maths
ZapZapMath
Doodle Maths
KS2 Maths
Hit the Button
Multiplication Genius
Math Academy
Chicken Coop Fractions
Times Tables Rock Stars
Memory Skills
Bitsboard
Monster Hunt
Memory Block
Cogmed RM
Popplet
LumKids Park
See Touch Learn
Audio Pairs
Crazy Copy
Mary Memory Match
Stroop Test
Useful websites: BBC Bitesize, BBC Teach, Khan Academy, Crickweb, Top Marks