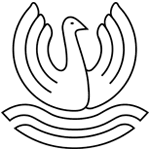 The School Council
The school council is made up of elected members who give the school its 'pupil voice'. Members of the school council are elected and the children develop their democratic processes. Perspective councillors give a presentation to their class about their ideas and how they intend to represent their class' opinions and needs. When all children have had their say, a vote takes place and the councillor with the majority vote is elected.
The school council consists of one pupil from each class from Years 1 to 6. We regularly meet to discuss school issues, upcoming ventures and charitable causes. In our first half term we aim to support 2 charities, Macmillan Coffee Morning and our local Food Bank both of these good causes have supported families within our school, later in the year we will support charities that work further afield, in our global community like 'Water Aid.'
The school council is incredibly important to all the staff and their views and ideas are regularly shared at Senior Leadership Meetings. The key to our school council's success is that they make a genuine impact on the running of the school and effect change requested by the pupils, for the pupils. Mrs Clemons works alongside the School Council and elections are currently under way for the academic year of 2019 – 20. Watch this space as we will reveal our latest school councillors over the coming weeks and please do attend our Macmillan Coffee Morning on Friday 27th September 2019 – all welcome!
Elections Week 16th – 20th September 2019!