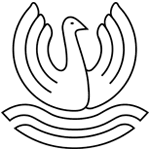 We would like to welcome you to the Governors section of the school website.
Every school has a governing body which represents the interests of the children, local community and wider public in the running of the school. School governors work with the staff and the Local Education Authority to help secure the best possible education for the children in the school.
Performance and Standards Committee and Resource Management Committee meet each term and feed in information into the full governing body, also meeting once a term.
All governors are welcome and encouraged to participate in all or some of the committees.
The committees discuss and question areas of the school management such as staffing, finance, curriculum and premises.
There are three core functions of a governing body as reflected in Ofsted's inspection criteria:
Setting vision, ethos and strategic direction, engaging stakeholders, and ensuring statutory duties are met.
Holding heads to account for teaching, achievement, behaviour and safety; challenging and strengthening leadership; contributing to school evaluation.
Ensuring financial solvency and probity with effective management of financial resources, including the Pupil Premium, to raise standards.
Governor Information
Dates of Meetings
Full Governors Meetings are held termly.
Autumn 2020
Wednesday 21 October at 5.00pm (Quality and Standards)
Wednesday 11 November at 5.00pm (Resource Management)
Wednesday 25 November at 5.00pm (Governing Board)
Spring 2021
Wednesday 27 January at 5.00pm (Quality and Standards)
Wednesday 17 March at 5.00pm (Resource Management)
Wednesday 31 March at 5.00pm (Governing Board)
Summer 2021
Wednesday 19 May at 5.00pm (Quality and Standards)
Wednesday 16 June at 5.00pm (Resource Management)
Wednesday 7 July at 5.00pm (Governing Board)
To find out more about becoming a school Governor click on the link below:
www.gov.uk/become-school-college-governor.
Governor Profile 2019/2020
Val Smith, Chair of Governors
I have been involved with Gosford Park Primary for many years and I am proud of the improvements that have been made, both in the excellent learning experience but also the buildings and school site. The school is constantly updating and as we begin the 2018/19 school year the facilities and school environment are looking fabulous. This is due to careful financial planning allowing a rolling programme of improvements and good maintenance.
Our team of governors take special interest in particular areas of the curriculum and my special areas include Reading, Safeguarding and Special Educational Needs and Disabilities (SEND). I attend both the Resource Management and Performance & Standards Sub-Committees as well a full Governor Meetings.
I am retired now. My professional experience has been in Human Resources and Administration with Coventry University and Coventry City Council. Retirement has meant that I can devote more time to Gosford Park and I took on the Chairmanship of the Governing Body last year. I have two grandchildren and I follow their progress at their schools in Essex closely. Millie has just joined Year 3 and Ben is in Year 6.
Helen Morris (Local Authority Governor)
I am proud to be Vice-chair of the Governing Body, having joined in July 2016. I am an active member of both the main committees and currently chair the Resource Management Committee. I also have special governor responsibility for Maths and behaviour.
I have been a secondary school teacher and leader for many years and I am keen to share my expertise. I believe that education should be at the heart of our community, we need to work hard together to improve the prospects for all the children of Gosford Park. Outside of work I enjoy travelling, reading and learning new skills.
Anne Aston (Co-opted Governor)
My name is Anne Aston and I am a Co-opted Governor at Gosford Park. I joined the Governing Body last September 2017 and I am delighted to be able to play an active role in ensuring that all our children get a good education.
As well as being part of the main Governing Body I also am involved in the Quality and Standards Committee and I have a Governor responsibility for Pupil Premium and Early Years.
I have been involved in education all of my life, having recently retired from my position as a Head Teacher of a primary school in Coventry and it is an honour and privilege to share my expertise with fellow Governors.
I have 4 grandchildren to keep me busy in my retirement and proud to say that already one of them attends Gosford Park. I enjoy reading, walking and visiting the theatre.
Dawn Russell (Co-opted Governor)
Olawale Tajudeen Ahmed (Parent Governor)
Christina Aston (Parent Governor)
Kerry McDonald (Staff Governor)